Solutions Channel Partner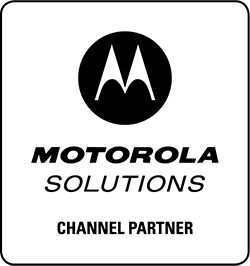 Motorola Solutions is the leading provider of mission critical two-way radio communications to commercial businesses and public safety agencies worldwide.
Click here to find out more about our Motorola Solutions products.
Service Elite Specialist

We are an authorized Motorola Service Center (Now Service Elite Specialist). We have our own factory trained staff of experienced service professionals who are totally committed to keeping your system performing at peak efficiency. We utilize the latest test equipment and maintains an extensive inventory of factory original parts.
The Service Elite Specialist is the highest level of service relationship. It represents the greatest level of Motorola/Servicer agreement and interdependence. Motorola Servicers who attain this level have demonstrated onsistent capabilities in performance, personnel and commitment to Motorola products and services.
ETA Certified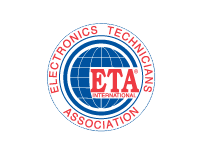 In cooperation with Motorola, ETA offers both basic and advanced certifications for Motorola Technicians and Service Stations. Motorola would like for the technicians to take the basic electronics Associate CET exam. Many techs are also choosing to take the full journeyman level CET by taking either the WCM or USMSS certification and others have gone on to attain Senior or even Master level CET certification.